What services does THE FIZZ offer and what is the service fee for? (Germany)
The service fee is due upon concluding the contract (new contract, extension, room swap) and, in addition to the costs for issuing the contract, also includes the following service offers:
Admission to the international THE FIZZ community
House Manager/ Reception-Service
Free rental items at the reception, such as vacuum cleaner, iron/board, tools, etc.
parcel counter
Use of the community areas as well as all facilities in the house and the complex
Participation in community events
THE FIZZ Security concept
The amount of the service fee depends on the rental period.
For Short-Term (6-9 month) the service fee is: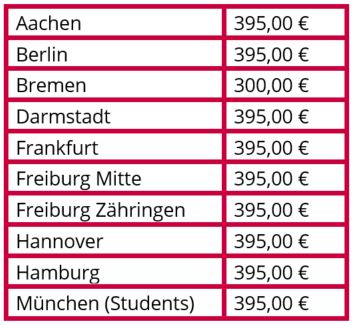 For Long-Term (10 – 12 month) the service fee is: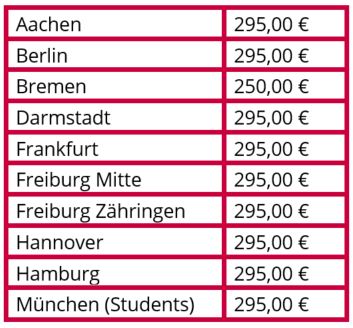 ---
---